The Proper Way To Live
Socialize, energize, and indulge at our off-campus student apartments near North Carolina State University!
Upscale Student Living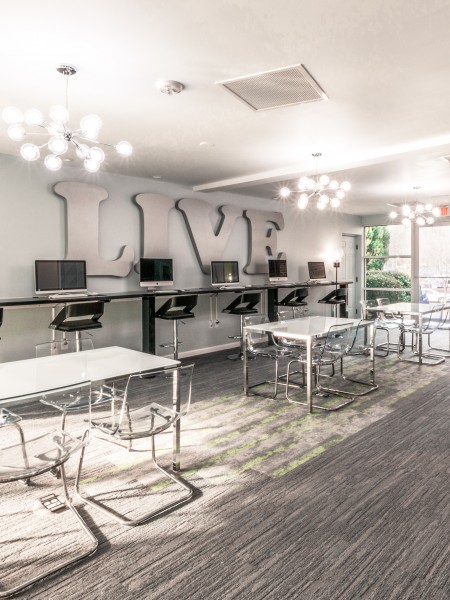 Check out why The Proper at North Carolina State will be the right place for you!
Welcome Home to The Proper Raleigh
Student Living in RALEIGH, NC.
Welcome to The Proper Raleigh (formerly Vie at Raleigh), apartments near NCSU! The Proper's purpose is to give you a sense of community that will make your college days, the best time of your life. Open the door to spacious 2, 3 & 4-bedroom apartment homes all with private bedrooms and bathrooms.
But The Proper is more than just a place to rest your head, we provide you with unbeatable amenities such as a 24-hour fitness center for working on your fitness, a sports media center to catch all the big games, a clubhouse to chill with friends, and with our pet-friendly apartments, you can bring your fur baby to school with you!
The moment to live your best life is now! So kick back, relax, and enjoy The Proper living with our student housing in Raleigh.